YuGuang PDLC Switchable Smart Film more than 10 years experience of R&D,Produce and Sales of PDLC Smart Window Tint with high quality and stable function.
 When the power is switched off the liquid crystal molecules are randomly oriented scattering light and the our Switchable Smart Film becomes opaque (frosted, private).
 When the electrical supply is switched on, the liquid crystal molecules align and incident light passes through and the our Switchable  Smart Film instantly coming transparent ( clears).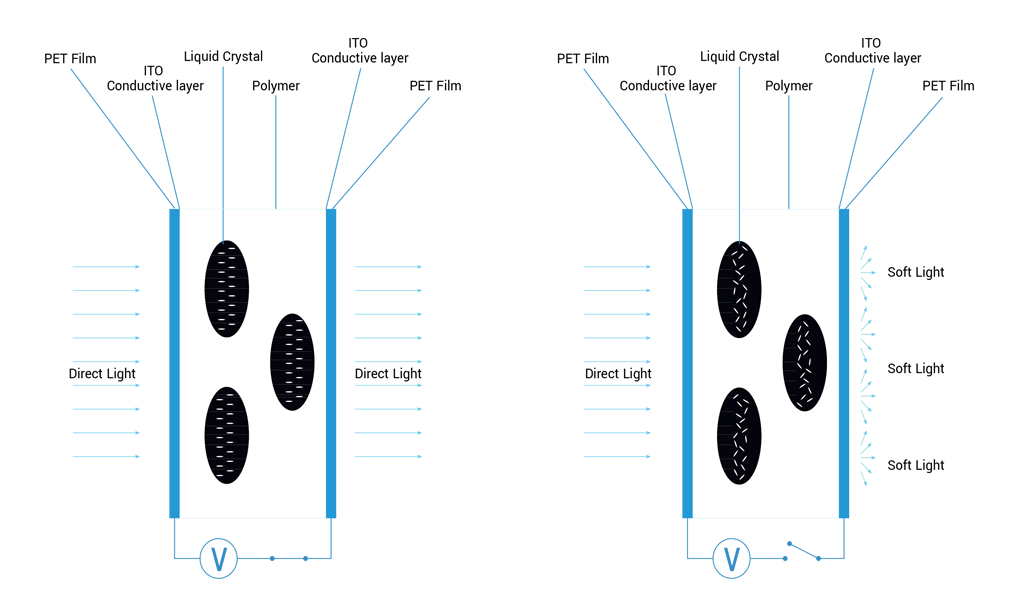 Switchable Smart Privacy Non adhesive Film Laminate with EVA Film to Privacy Smart Glass, we have more than 12 years experience for Lamination Dimmable Smart Partition Glass.

 Switchable Smart Privacy Adhesive Film,can stick to any existing glass,Switch ON-OFF with a simple control. we have more than
12 years experience for R&D, producing PDLC Smart Film. It is manufactured with a self-adhesive cling layer on one side(peel and stick)
which makes it easy to apply to both existing and new glass (don't have any specialist installation kits required).
PDLC Switchable Smart Film  is available in five standard widths 1000mm, 1200mm,1400mm, 1500mm and 1800mm,unlimited of the length, which can be
cut to any size or shape.Custom shapes and sizes are available and several pieces can be stick together to create larger Switchable sheets or partitions.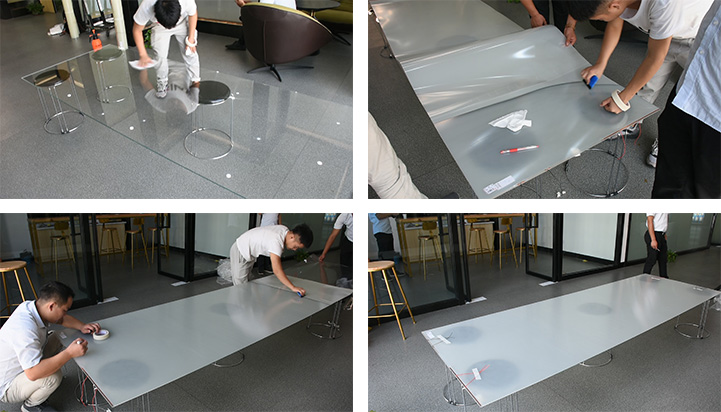 Shenzhen YuGuang New Material Co., LTD is a professional engaged in intelligent integrated service providers in optical solutions,
our team in the field of intelligent light-control, smart home, artificial intelligence and intelligent building has accumulated more than 10 years of industry experience,
is committed to global customers to provide various professional intelligent optical solutions, intelligent products and professional technical services.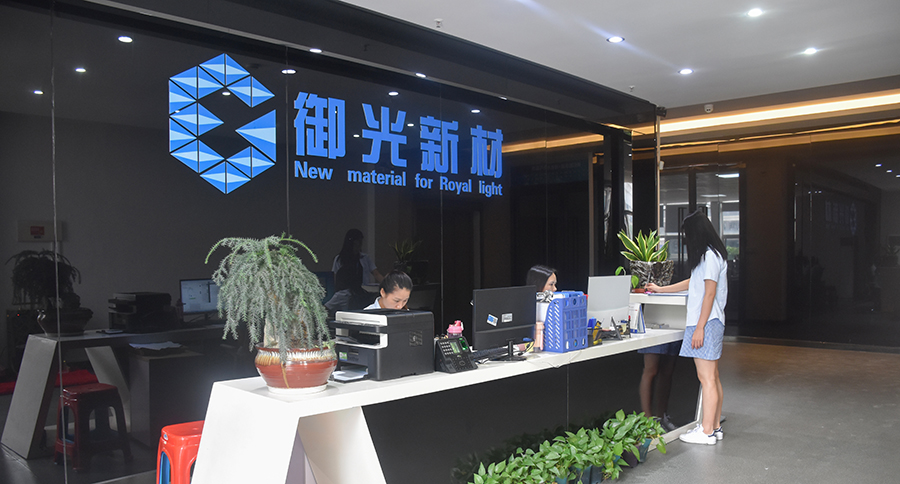 Relying on the professional leading technical strength and the pursuit of the ultimate user experience,
the company has launched a series of high-quality products such as intelligent optical control products, interactive digital signage,
intelligent home products, which has been widely concerned by the industry and the market.

Factory Workshop